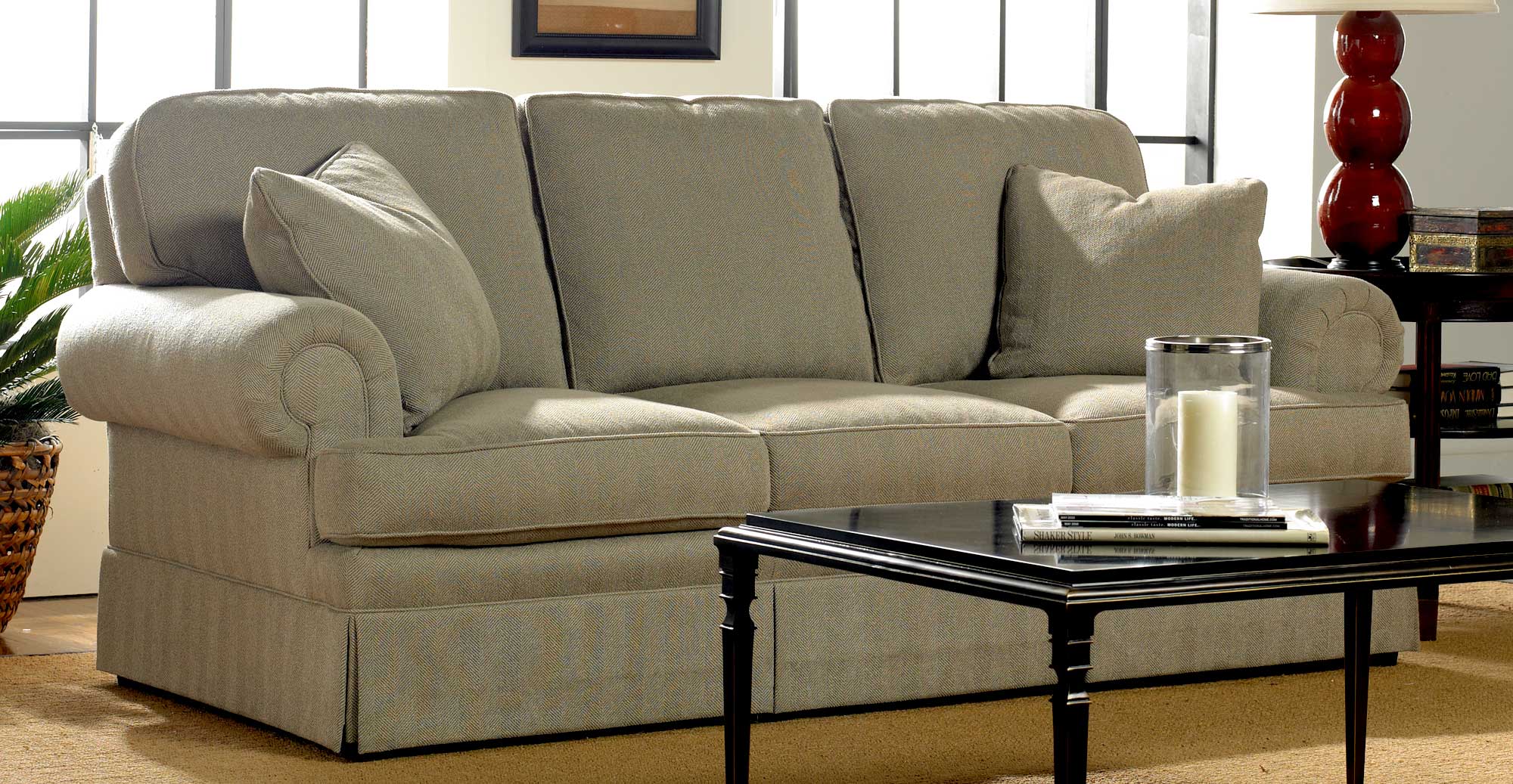 At Sherrill, we make it easy to custom create your own Upholstery: Sofa, Loveseat, Sectional, Chair, Ottoman: 5 Arm Styles 2 Base Options2 Nail Options. For classic to contemporary looks, choose the arm and base style that suits you best. Nail trim is available for an upcharge.
Sherrill Your Way standard applications include Eight Way Hand Tied, Loose Pillow Back / Kick Pleat Skirt = 8¼ in.Height: 39 in.  Overall Depth: 42 in.Seat Depth: 23 in.  Seat Height: 20 in.Throw Pillows: 22 x 22 in.Finish: Brown Mahogany. All dimensions are approximate and will vary slightly with selected design options.

Nail Trim OptionNails available on Track & Rolled Arm OnlyNails available around base when skirt omitted.

1. Select Your Frame Style
Sofa/Chair
9800 - Ottoman
9801 - Chair
9842 - Loveseat
9892 - Sofa

Sectional Pieces
9862 - Right Arm Sofa
9863 - Left Arm Sofa
9864 - Right Arm Corner Sofa
9865 - Left Arm Corner Sofa
Chair & Sofa Frames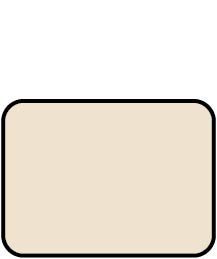 9800 - Ottoman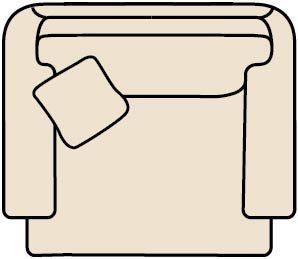 9801 - Chair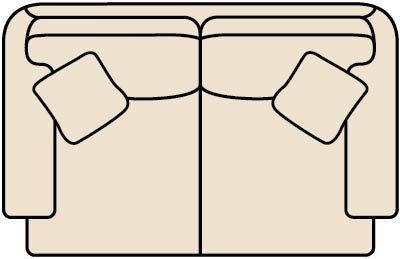 9842 - Loveseat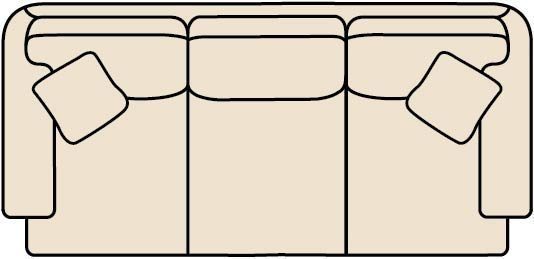 9892 - Sofa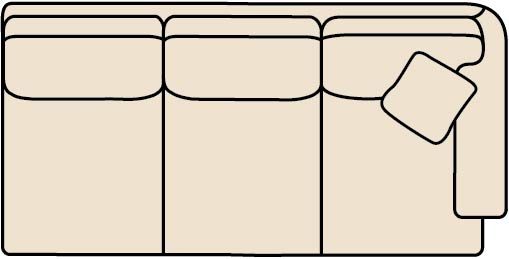 9862 - Right Arm Sofa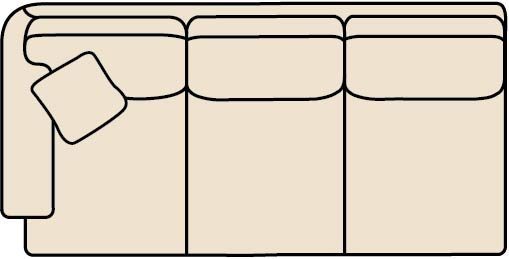 9863 - Left Arm Sofa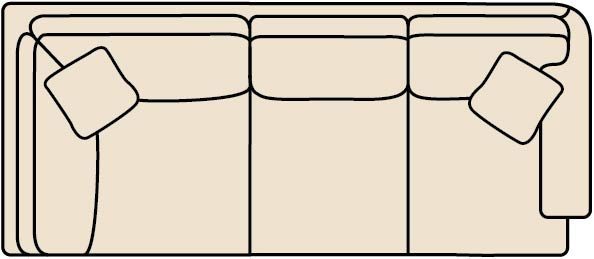 9864 - Right Arm Corner Sofa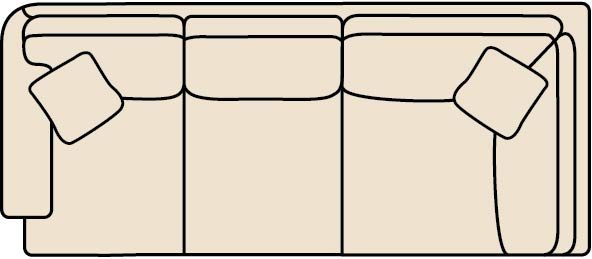 9865 - Left Arm Corner Sofa
2. Select Arm Style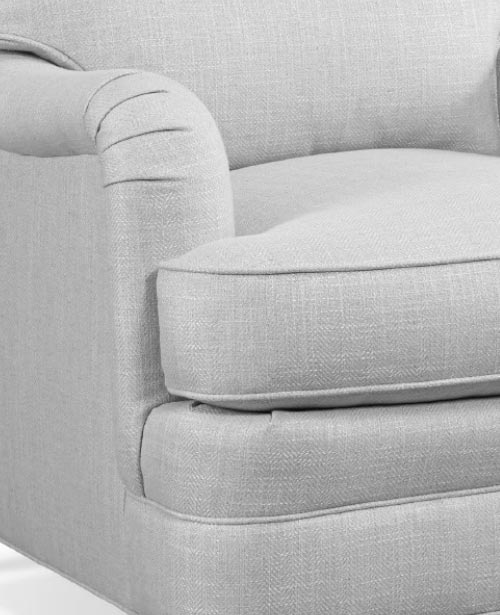 E - English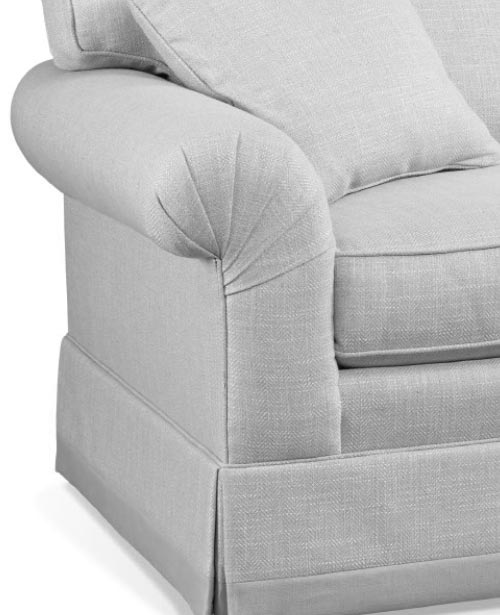 P - Pleated
R - Rolled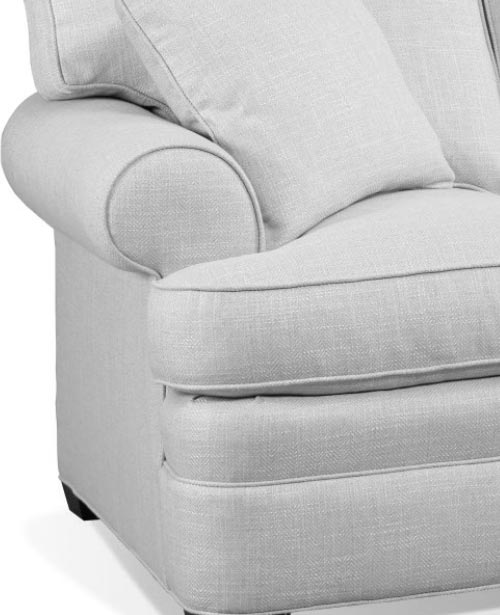 S - Sock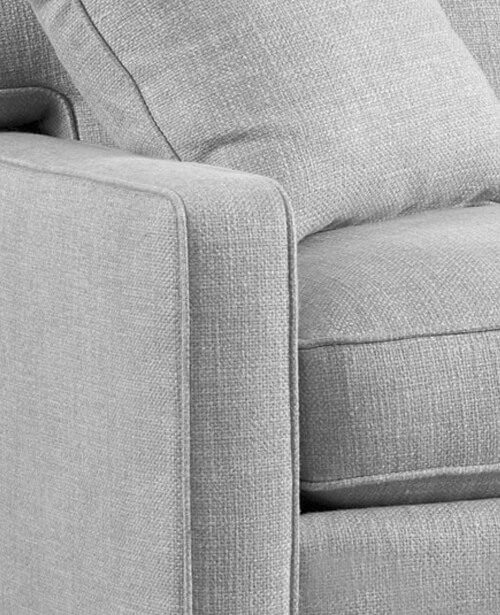 T - Track
3. Select Base Style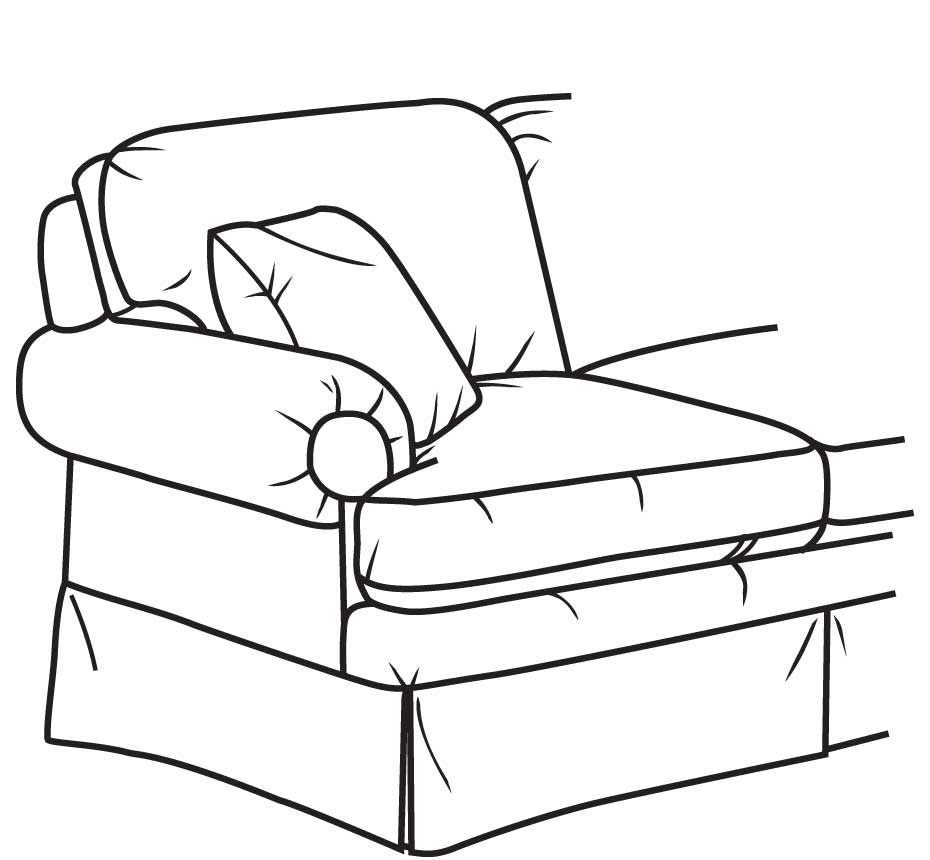 S - Skirt (Standard)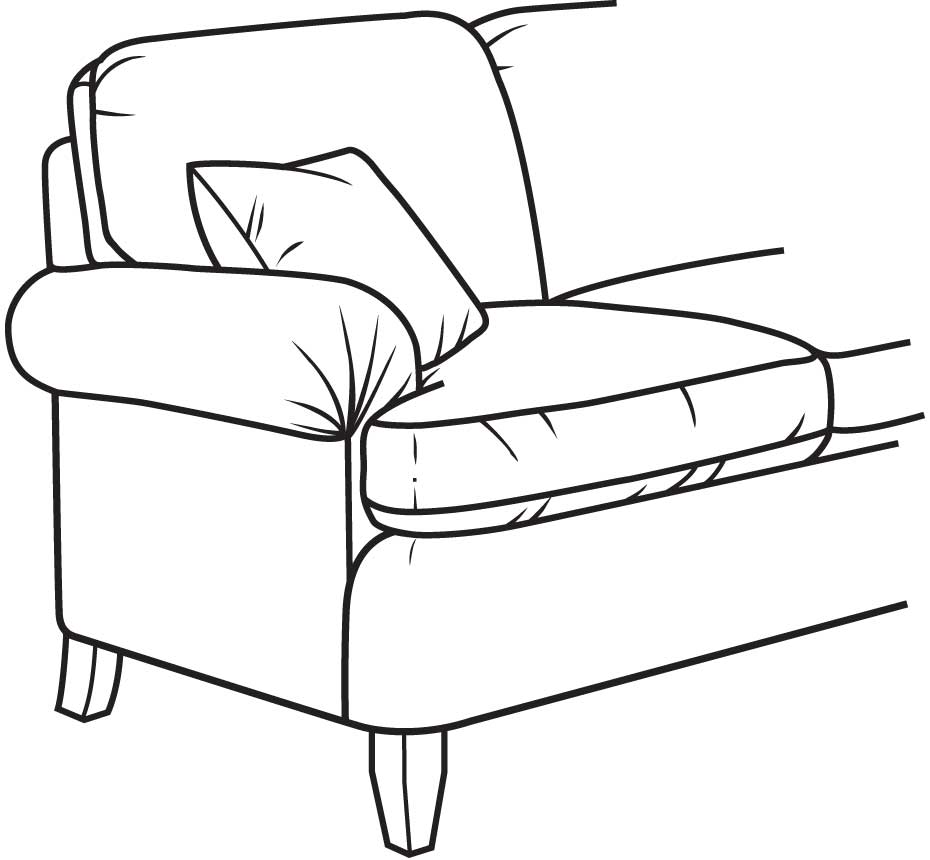 NS - No Skirt
U
Back to Top