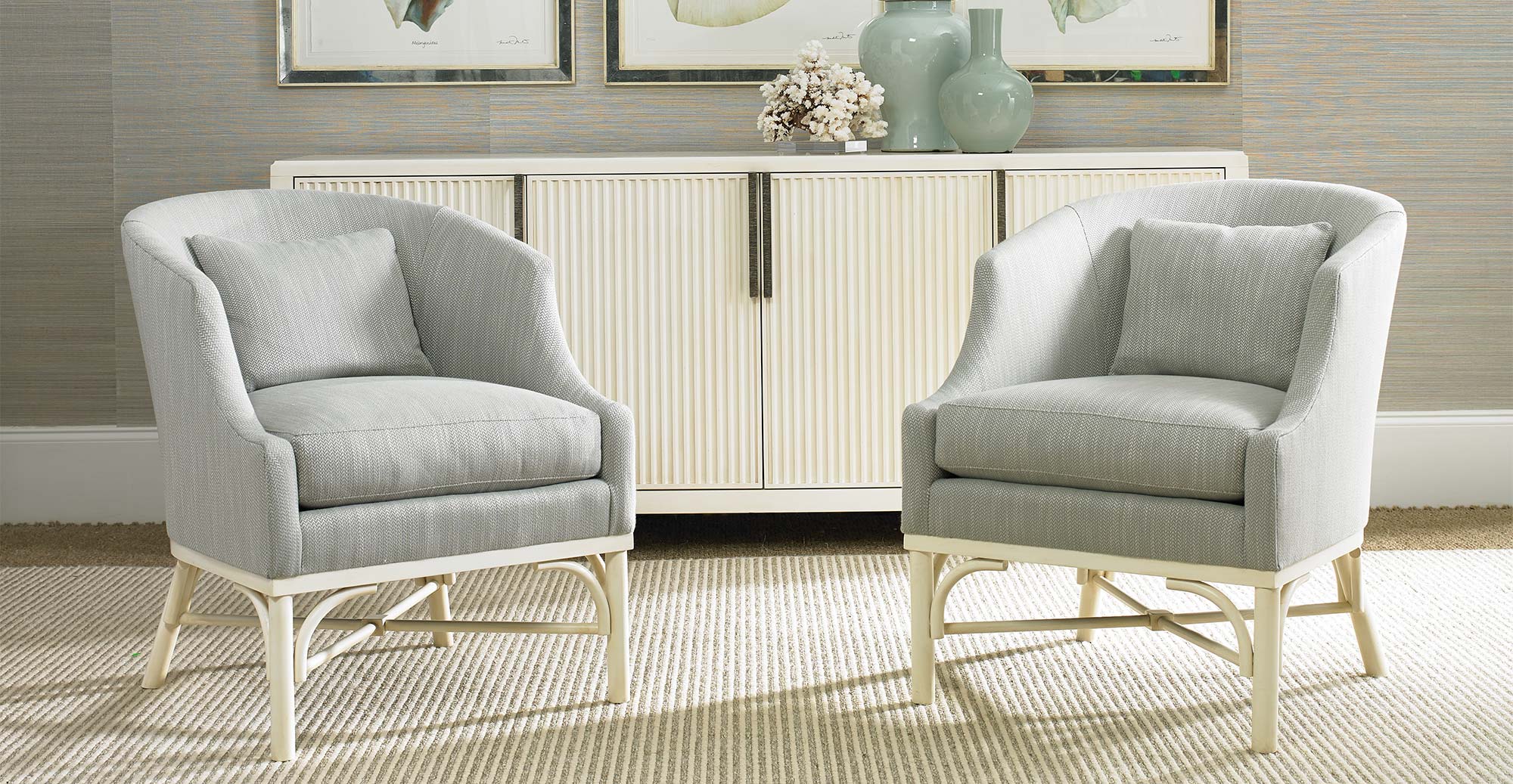 Our exposed wood frames offer yet another opportunity for customization. Select your favorite finish for your sofa, chair or ottoman to create your own one-of-a-kind look. Every finish is hand-applied by Sherrill craftspeople at our workroom in the USA.
Sherrill Furniture uses the highest quality materials in all of its products. Finishes are not guaranteed to be a perfect match as each piece is finished by our Artisans' hands. Wood, like all natural materials, has inherent disparities in color and grain pattern. There will be variation in color, texture and shading. Every finish was created for a specific wood species. Variation will occur when a finish is used on a different wood species and can change the overall look of the finish. We strive to provide an accurate representation of all finishes on our website, but due to changes in lighting, types of monitors, and photography limitations, color variation is possible.
Custom Line Finishes
All Sherrill Finishes are now available and interchangeable on any Sherrill Custom Line or Carved Chair offerings. Nutmeg Finish is Standard on all Carved Chairs.